Regular price
Sale price
$19.95 USD
Unit price
per
Sale
Sold out
Small batch: Only 10 left in stock
Introducing Mellow Oak's Organic Dry Shampoo - the perfect solution for those days when you want to refresh your hair without a shower. Our 100% organic dry shampoo is made with the finest natural ingredients to keep your hair looking clean, healthy and smelling great.
Our unique formula is carefully crafted for all hair types. Without any chemicals or aerosols, this powder absorb excess oils and impurities, leaving your hair feeling refreshed and clean. We also included organic lavandin flower powder and organic chamomile flower powder to help soothe and calm your scalp, while organic lavender and bergamot essential oils provide a subtle, uplifting aroma.
Using our dry shampoo powder is easy - simply sprinkle a little in your hair, massage it in, and brush it out. No water required! This dry shampoo is perfect for busy mornings, post-workout touch-ups, or when you're on the go. It's also great for camping trips, outdoor adventures, or any time you're away from a shower.
At Mellow Oak, we believe in using only the best natural ingredients to create high-quality, effective products that are good for you and the environment. Our North Loop Dry Shampoo is vegan, cruelty-free, and free from harsh chemicals and artificial fragrances. Try it today and discover the convenience and benefits of organic dry shampoo!
Ingredients

Organic Arrowroot Powder

Organic French Green Clay

Organic Oatstraw Powder

Organic Lavandin Flower Powder

Organic Chamomile Flower Powder

Organic Lavender Essential Oil

Organic Bergamot Essential Oil
Suggested Uses

Refresh your scalp and hair in between washes: If your hair gets oily quickly, you can use the dry shampoo powder to absorb excess oil and give your scalp a fresh, clean feel.
Extend the life of your hairstyle: If you have styled your hair and want to extend its life, the dry shampoo powder can help absorb excess oil and keep your hair looking fresh.
Add volume to your hair: The dry shampoo powder can help add volume to your hair by soaking up excess oil and giving your roots a lift.
Help style second-day hair: If you have styled your hair and want to refresh it the next day, the dry shampoo powder can help absorb excess oil and give your hair a clean, refreshed look.
Travel companion: If you are traveling and don't want to pack a lot of hair care products, the dry shampoo powder can be a great alternative to washing your hair every day. It can help keep your hair looking fresh and clean while you are on the go.
And our favorite, bringing it on a hike or camping trip: If you are participating in physically demanding activities such as hiking or camping, you may find that your scalp produces more oil than usual. The dry shampoo powder can help absorb excess oil and keep your scalp feeling clean and refreshed.

How To Use

To use our dry shampoo powder, follow these steps:

Shake the tube well to evenly distribute the powder.
Part your hair and apply the powder directly to your scalp, concentrating on the roots and any oily areas.
Massage the powder into your scalp with your fingertips to help it absorb excess oil.
If available, use a brush or comb to distribute the powder through your hair, making sure to evenly coat all areas.
Allow the powder to sit for a few minutes to absorb the oil and refresh your scalp.
Style your hair as usual.

Other Notes:

If you have any visible residue from the powder, you can use a brush or your fingers to gently remove it.

This is a great dry shampoo powder for all hair types and colors. The green powder is a neautral color that works well with both light and dark hair colors.

Note: Some people may be sensitive to essential oils. If you have sensitive skin, you may want to do a patch test before using the dry shampoo powder to ensure it does not cause irritation.
Sustainability

Plastic Free

Non Toxic

Chemical Free

Biodegradable

Compostable

100% USDA Organic Ingredients

Cruelty Free

Vegan
Share
View full details
Best Dry Shampoo My Wife has Ever Had
My wife has told me more than once that this dry shampoo from Mellow Oak is the best she has ever used. Will be coming back to buy again
Smells so good!
I have dark hair that gets greasy quickly and this stuff is a life saver. I have one at work and dab some onto my scalp whenever I need a little refresher. It smells amazing!! And blends in easily w my hair, doesn't leave white marks with the arrowroot that's very light and neutral.
Feels great!
Smells delightful and does what I need a dry shampoo to do!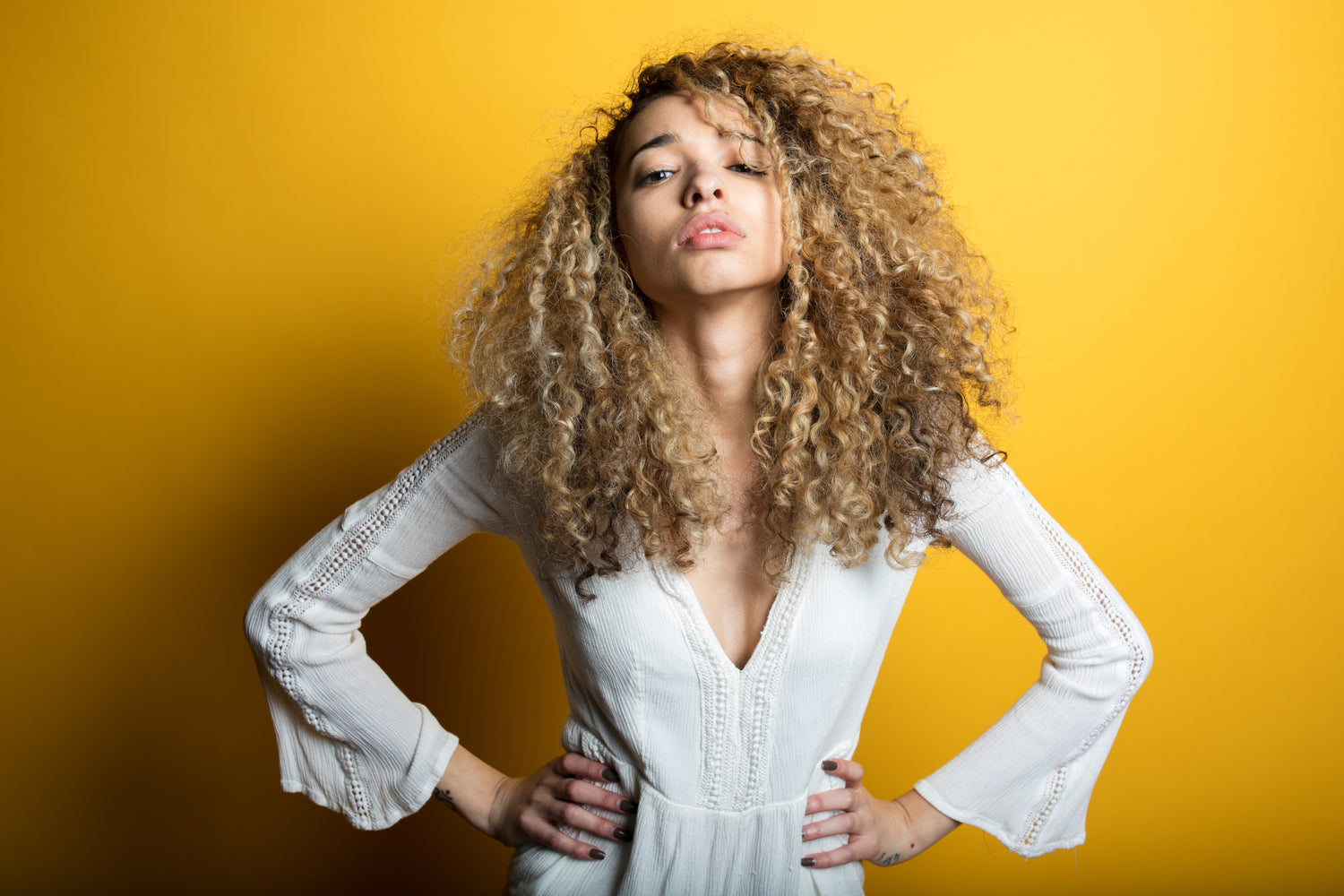 Powder Dry Shampoo
This organic dry shampoo is a little different than what you find at most drugstores. Made entirely of USDA organic ingredients, our dry shampoo is light and fresh. It's a sage green powder, which gets its color from the french green clay. To use, sprinkle a bit in the palm of your hand, or directly onto your scalp and work it in.
The powder helps absorb both unpleasant smells and excess oil, leaving your hair with a subtle scent of lavender, chamomile and bergamot.
Shop guilt-free with free shipping on orders over $50.

Your self-care routine shouldn't harm the planet. Shop Mellow Oak and enjoy free shipping on orders over $50, ensuring that you can take care of yourself without compromising your values. Say goodbye to harmful chemicals and additives, and say hello to products that are good for you and the environment.

Try our products risk-free.

We stand behind the quality of our products. If you're not completely satisfied with your purchase, simply return it and we'll give you a full refund. Try our products risk-free and experience the difference for yourself.

Nourish your body and the planet with expertly crafted products.

At Mellow Oak, we believe that taking care of yourself shouldn't harm the planet. That's why our experts carefully select each ingredient for its health benefits and ensure that our products are free from harmful chemicals and additives. With our expertly crafted products, you can nourish your body while also making a positive impact on the environment.