Regular price
Sale price
$15.95 USD
Unit price
per
Sale
Sold out
Small batch: 20 left in stock
Transform your daily cleansing routine with the power of CBD. Our all-natural bar soap combines the benefits of organic ingredients with the added benefits of CBD oil. Handcrafted with essential oils and uplifting aromas, each use will transport you to the heart of the forest with its invigorating scent. Whether you use it as a body soap in the bath or shower, or as a hand soap, you'll experience the ultimate in natural, skin-soothing, and rejuvenating cleansing. Say goodbye to dull and dry skin, and hello to refreshed and revitalized skin with our CBD bar soap.

Ingredients

Our CBD bar soap is made with a blend of nourishing and skin-loving ingredients, carefully chosen for their benefits. The base of the soap is made with organic olive oil, organic castor oil, organic palm oil, organic coconut oil, organic mango butter, organic kokum butter, and organic shea butter. These ingredients work together to provide a moisturizing and hydrating lather that soothes and nourishes the skin.

The addition of CBD oil (42.0 mg) to the soap provides a relaxing and rejuvenating experience, helping to ease tension and promote a sense of calm. The use of organic essential oils, including cedarwood, tea tree, and Bulgarian lavender, adds a refreshing and uplifting aroma to the soap, giving you a natural aromatherapy experience with every use.

We choose these ingredients because they are all-natural, organic, and gentle on the skin. By using only the finest quality ingredients, we aim to provide our customers with a soap that is not only nourishing and hydrating, but also relaxing and rejuvenating, making it the perfect choice for nature-lovers and adventure-seekers.
Suggested Uses

CBD bar soap can be used as a daily body soap or hand soap, or as a way to wind down and unwind after a long day. It's perfect for nature lovers and those who enjoy the uplifting aromas of essential oils.

The CBD oils in the soap help to moisturize and nourish the skin, making it an ideal choice for those with dry or sensitive skin. It's also a great way to soothe and comfort sore muscles and relieve tension.

In addition to its nourishing properties, this bar soap can also improve the overall appearance of your skin. It can leave you feeling refreshed, relaxed, and rejuvenated, making it the perfect addition to your daily self-care routine.
Sustainability

Our CBD bar soap is made with the health of you and the environment in mind. That's why we use only the finest, all-natural and organic ingredients in our soap. We believe in being sustainable and eco-friendly, and that's why we package our soap without the use of any plastic, so you can enjoy it without worrying about its impact on the planet. Our soap is also Paraben Free, Plastic Free, Non-Toxic, Cruelty Free, Vegan, and Zero Waste, making it an excellent choice for those who care about their health and the health of the planet. So, not only will you feel refreshed and relaxed after every wash, but you can also rest assured that you are doing your part in making the world a better place.
Share
View full details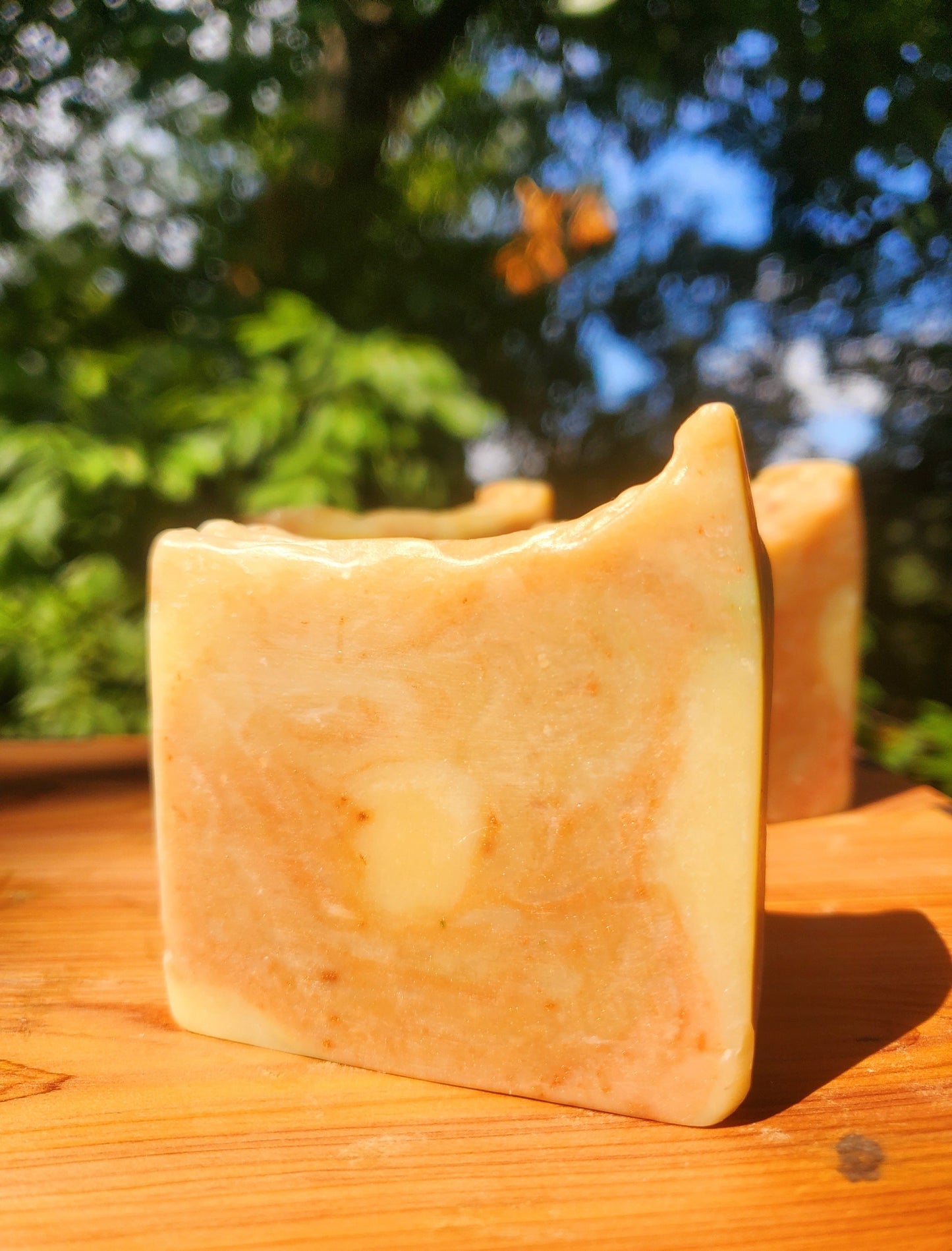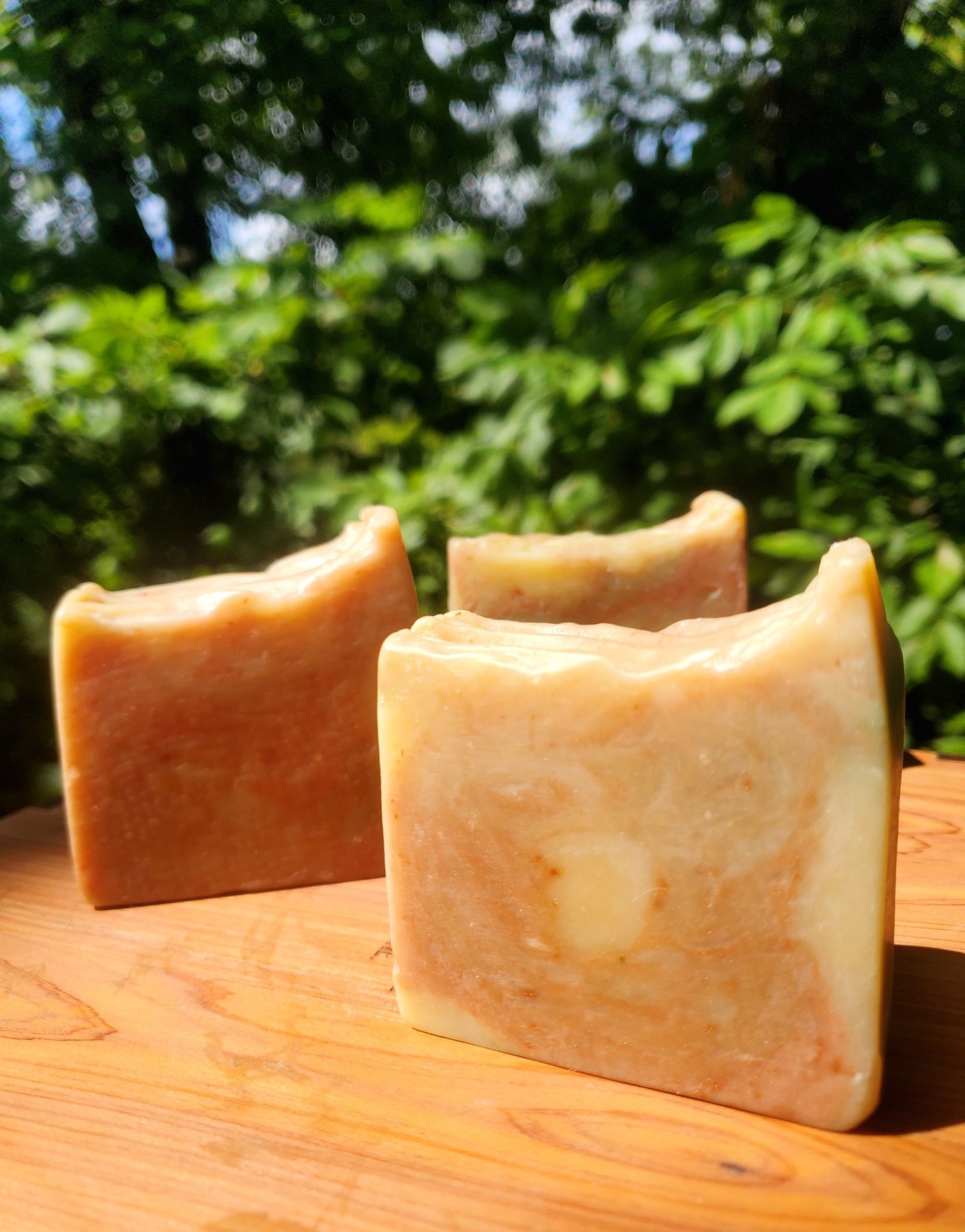 Love It!
Great scent, great lather, great soap! We placed soap in a soap on a rope bag and love the fragrance it leaves in our camper van bathroom!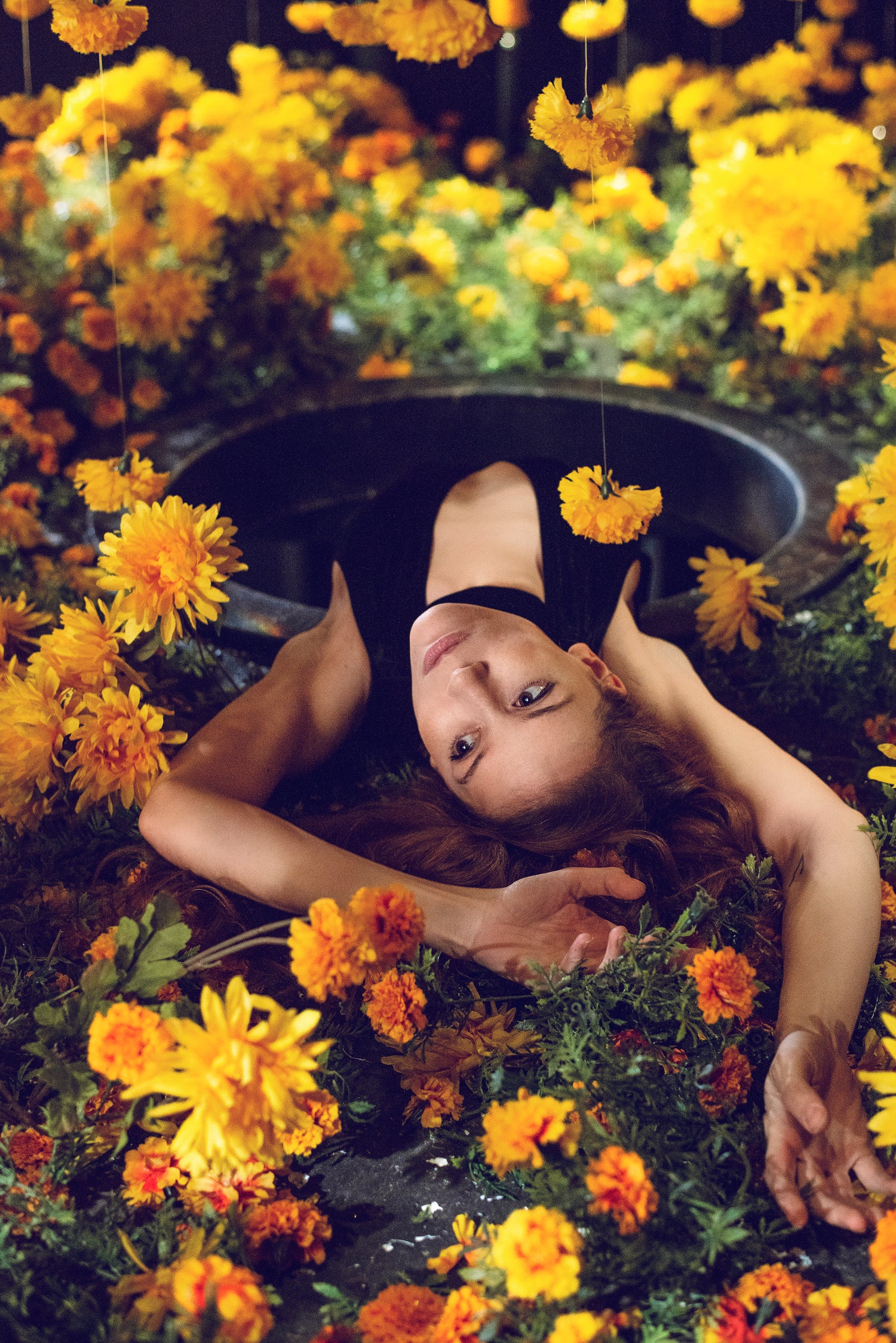 Benefits of CBD Soap
Indulge in the ultimate shower experience with our organic, all-natural CBD soap. Infused with CBD oil, this bar soap provides a relaxing and gentle cleanse that leaves your skin feeling refreshed and rejuvenated. The powerful scent of essential oils will transport you to a state of tranquility, making every shower an aromatherapy session.
The CBD oil in our soap has been known to provide a number of skin benefits, including reduced inflammation and improved hydration. Whether you use it as a body soap or a hand soap, you'll love the gentle, nourishing feel of this soap. So step into the shower, lather up, breathe deeply, and enjoy the many benefits of our natural CBD soap.
Free Shipping on orders over $50

The almighty free shipping. Why not add something for yourself (or a friend) and save some cash? Limited to orders in the United States.

Satisfaction Guaranteed

Don't like something you buy? We'll refund you in full. We'll have a few questions because we want to do better, but we promise to be cool about it.