Regular price
Sale price
$15.95 USD
Unit price
per
Sale
Sold out
Small batch: 3 left in stock
Relax and revitalize your skin with our CBD Massage Bar. Hand crafted and all natural, this CBD-infused massage bar is the perfect night cap to a long day's hike. Made with handpicked essential oils, organic skin soothing butters, and locally sourced CBD, our zero-waste cbd massage bars support relaxation and stimulation for the perfect end (or beginning) to your night. Bow-chicka-pow-pow. 
Ingredients

Beeswax

Organic Cocoa Butter

Organic Unrefined Sweet Almond Oil

Organic Unrefined Coconut Oil

Organic Cocoa Powder

CBD oil (42.0 mg per bar)

Organic essential oils: Cardamom, Ginger, and Clary Sage
Suggested Uses

A massage bar is a solid lotion that can be used to moisturize and massage the skin. It can be used on any part of the body, including the hands, feet, arms, legs, and back. Some suggested uses for this CBD massage bar include:

Relaxation and stress relief: Massaging the body with a massage bar can help to relax the muscles and reduce stress.

Soothing sore muscles: Massaging a massage bar into sore muscles can help to soothe and relieve muscle aches and pains.

Moisturizing dry skin: Massaging a massage bar into dry skin can help to moisturize and nourish the skin, leaving it feeling soft and smooth.

Improving circulation: Massaging the skin with a massage bar can help to improve circulation and stimulate the lymphatic system.

Reducing cellulite: Massaging a massage bar into areas of the body that are prone to cellulite, such as the thighs and buttocks, may help to reduce the appearance of cellulite.

Promoting sleep: Massaging a massage bar into the skin before bedtime can help to relax the body and promote a better night's sleep.

Relieving tension headaches: Massaging a massage bar into the temples and neck can help to relieve tension headaches.

Improving skin texture: Massaging a massage bar into the skin can help to improve its texture and appearance.

Reducing inflammation: Massaging a massage bar into areas of the body that are inflamed or swollen can help to reduce inflammation.

Promoting relaxation and well-being: Massaging a massage bar into the skin can help to promote relaxation and overall well-being.
Sustainability

Massage bars have an inherant environmental advantage over traditional lotions: they come in solid form and do not require a separate container for packaging. This helps reduce the amount of plastic waste associated with the product.

Made with natural, certified organic ingredients and packed in plastic-free, minimal packaging, this massage bar is as environmentally friendly as it gets.
Share
View full details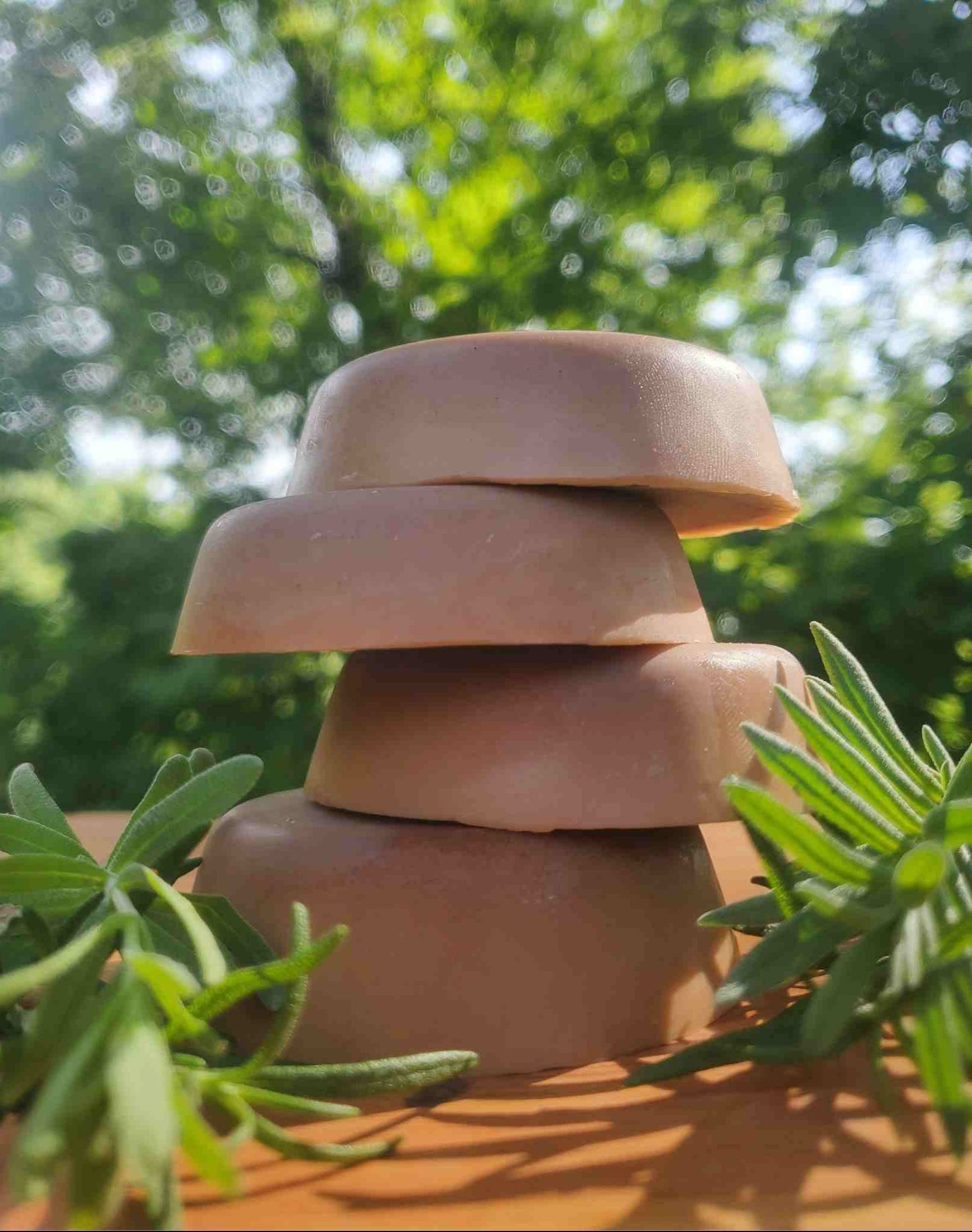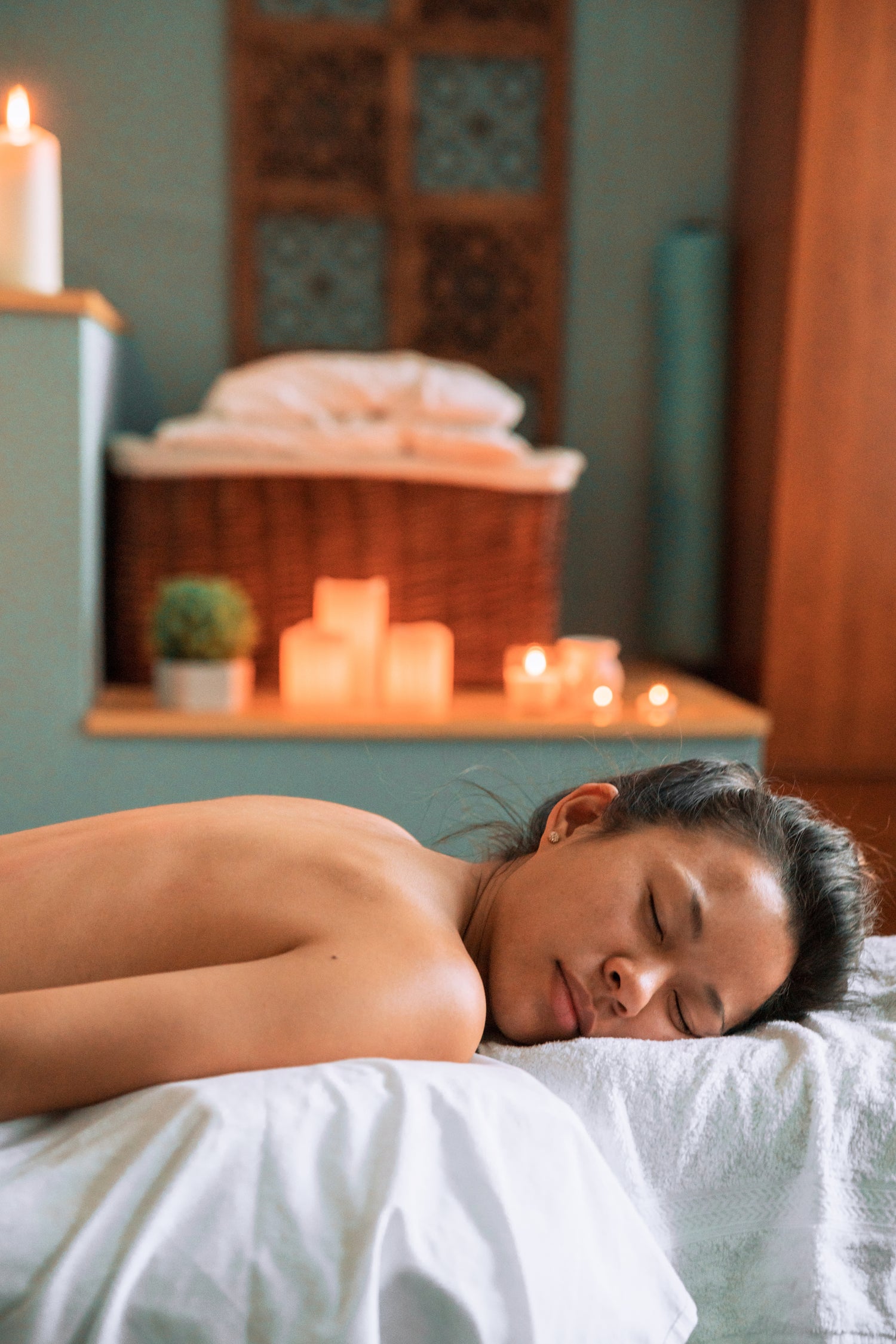 How the hell do you use a CBD Massage Bar?
Excellent question. The bar is soft and melts from body heat . When you're ready for your massage, gently rub the cbd massage bar on the desired area in a circular motion. The oils will soon melt onto your skin and you're ready to enjoy your massage. Set the bar aside and enjoy. Reapply as needed.
Free Shipping on orders over $50

The almighty free shipping. Why not add something for yourself (or a friend) and save some cash? Limited to orders in the United States.

Satisfaction Guaranteed

Don't like something you buy? We'll refund you in full. We'll have a few questions because we want to do better, but we promise to be cool about it.